Cadw (Wales Heritage) sites near Barry Parish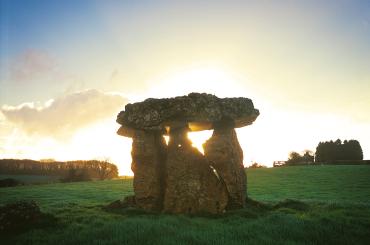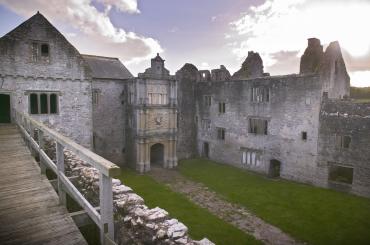 OLD BEAUPRE CASTLE
7 miles from Barry Parish
Medieval manor with extravagant Tudor additions and status symbols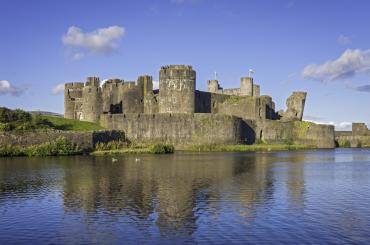 CAERPHILLY CASTLE
12 miles from Barry Parish
Fear of a Welsh prince inspired the mightiest medieval castle in Wales
---
No churches found in Barry Parish
---
Pubs in Barry Parish
Admiral Hotel
Barry Dock Conservative Club & Institute
Barry Dock Working Men's Liberal Club
Barry Island Sports & Social Club

11 Redbrink Crescent, Barry, CF62 5TT
(01446) 735173
barryislandssc.co.uk/


No real ale. Excellent function room. Non-members welcome.
Barry West End Club

54 St Nicholas Road, Barry, CF62 6QY
(01446) 735739
barrywestendclub.webs.com


Multiple local branch Club of the Year overlooking the old harbour and housed in a large multi-floored red brick building. Visitors are welcome and CAMRA members are treated as honorary club members. Home to cricket, football, snooker and s...
Baruc Arms

80-81 High Street, Barry, CF62 7DX
craftunionpubs.com/baruc-arms-barry


Close to the centre of Barry and is a regular music venue. Beers unknown at the moment.
Brynhill Golf Club
Buccaneer
Butterfly Collector
Cadoxton Constitutional Club
Castle Hotel
Cherry Orchard

Barry Road, Barry, CF62 8EH
(01446) 700580
cherryorchardpubbarry.co.uk/


Although aimed at family eating, the Cherry Orchard is also a comfortable relaxing pub for a pint, serving mature local customers who appreciate the background music kept low and no sports on TV. Pleasant seating area at the back for good w...
Club Coco Cubanas
Colcot Arms

Colcot Road, Barry, CF62 8UJ
(01446) 700664
sizzlingpubs.co.uk/thecolcotarmshotelbar...


On the outskirts of Barry, the Colcot Arms is popular for pub food throughout the day, with a mixed clientele in the evenings including local drinkers. Online food menu is a corporate menu so phone pub to check availability. Breakfast menu...
Cwm Talwg

Plas Cleddau, Barry, CF62 7FG
(01446) 732602
cwmtawlgpubbarry.co.uk/our-pub/


Attractive exterior to this large suburban community pub, sharing a car park with the adjacent shopping precinct. A function room is available.
Glenbrook Inn

Dobbins Road, Barry, CF63 2NP
(01446) 747808
theglenbrookinn.co.uk/


The current Co-proprietor was 12 years old some 3 decades ago when this pub was built, and now he runs it along with his father. Attractively furnished, spacious and comfortable interior with garden to the side and parking at the rear. A go...
King William IV
Master Mariner

Skomer Road, Gibbonsdown, Barry, CF62 9DA
(01446) 721552
sabrainpubs.com/pubs-and-hotels/south-wa...


In the Gibbonsdown area of Barry, the Master Mariner prides itself on being a community pub with many facilities, including modern plasma screens and sound system in each of their three areas, bar, lounge and skittle alley. Pool and darts a...
O'Briens
Park
Rhoose in Barry

Port Rd West, Barry, CF62 3BA
(01446) 700075
tobycarvery.co.uk/restaurants/wales/rhoo...


Very much a Toby Inn, next to a Travelodge. Handy for Cardiff Airport. Also serves breakfast from 9-11.
Seaview Labour Club
Ship

Harbour Road, Barry, CF62 5SB
(01446) 729060
hungryhorse.co.uk/locations/ship


Located just at the mainland end of the causeway to Barry Island. A typical Greene King Hungry Horse venue majoring on food. The premises are quite extensive with booths and alcoves for dining and plinth tables near the bar. Family friendly...
Tadross Hotel
Three Bells Inn
Tynewydd Inn

103 Tynewydd Road, Barry, CF62 8BB
(01446) 407767
l.facebook.com/l.php?u=http://www.sabrai...


A pub mainly used by the middle-aged locals of the area. An attractive interior, very comfortable and with food available. A pleasant pub let down only by a limited beer range.
Windsor

170 Holton Road, Barry, CF63 4HL
07872 109157
windsorbarry.co.uk/


A lively basic Brains pub near the centre of town, well frequented by tradesmen and contractors, well knpwn as one of the best venues in Barry for live bands. Planning Application Details for : 2019/01060/FUL Demolition of existing single...
Witchill Hotel